IC&EE, an MEP Consulting engineering firm, works with our clients as a trusted partner, analyzing the best solutions and providing the most cost effective result. We adhere to safety codes and are committed to providing quality work, fair pricing and responsive service.
Water and Wastewater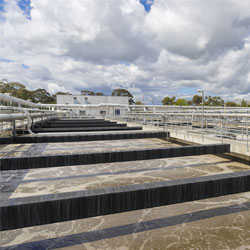 IC&EE was founded as a specialty consulting firm focused on SCADA, Instrumentation, Power, HVAC and Energy Engineering for Municipal Water & Wastewater facilities. Our process expertise in the water and wastewater industry is unique for an MEP (Mechanical, Electrical and Plumbing) firm.
Whether your project is a pump station, treatment plant, well site, metering facility, or storage tank, IC&EE can provide a design that is cost effective and robust. We are familiar with the municipal bidding practices that vary by state and will provide design documents appropriate for each project regardless of location.
Electric Service Design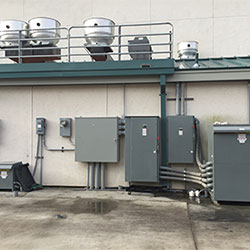 Electric service designs include interfacing with utility providers, preparing designs for equipment and systems, specification of grounding, circuit protection, and back-up power. Whether your requirements include a complex substation design with backup power or just selecting a panelboard, our engineers possess the experience and expertise to satisfy your unique requirements.
Electric Studies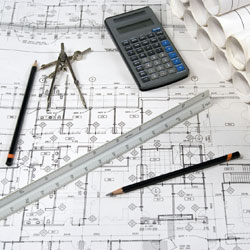 Electric studies are performed for various reasons, including verification of safety, code compliance and troubleshooting. The most typical electric studies we perform are Arc Flash, Short Circuit, and Electrical Coordination studies; however, we have also provided specialized analysis of site conditions such as harmonics, and grounding.
Energy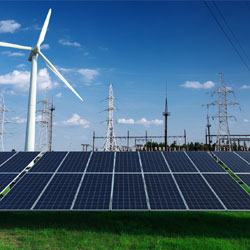 Reliable energy sources at a competitive cost are a must for your mission critical operations. The expertise of IC&EE in our ability to design backup power using generators fueled by diesel and gas will result in reliable and robust power for your facility. We have developed microturbine energy systems, and are experienced with dual source electric feed systems. We participate in Trade Ally programs with multiple electric utilities and we have assisted many clients in obtaining multi-year contracts for natural gas and electric generation and transmission.
Energy audits resulting in three to five year energy plans have a proven track record of reducing energy cost. We have a Certified Energy Manager on staff to lead every energy project. Our goal is to help you make the most efficient use of your building systems while saving money in the process.
Educational Facilities
Schools, libraries, and universities often require specialized electrical and communication engineering services. IC&EE has completed projects for schools, libraries, and universities that include:
Emergency power
Water system controls
Incoming service replacement
Cabling and communication
Multiyear energy procurement
Sports field power, lighting and controls
Municipal
IC&EE provides consulting services to municipal clients that include electrical system upgrades and design of emergency backup power systems for township and municipal administration buildings, fire stations, and police stations. We evaluate the existing electrical system, and verify conformity with the latest accepted electrical codes. Any documented code conflicts are resolved with our updated design.
Oil & Gas
IC&EE has served the Oil, Natural Gas and Propane markets with designs for Water Conveyance, and River Water Withdrawal for oil and gas fracking facilities. We've designed propane transfer and dispersal facilities and also a Megawatt turbine facility, operating as prime power, fueled by raw gas.
Fracking System Pumping
Impoundments
Propane Filling Facilities
SCADA and Security
SCADA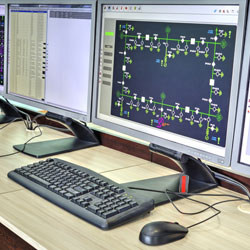 Process control, data acquisition, and data analysis are very important for any industrial or municipal facility. IC&EE has extensive experience with Supervisory Control and Data Acquisition (SCADA) systems, and can provide a complete SCADA system design or system modification to meet your unique and individual requirements. Our engineers specialize in PLC and DCS based control, and HMI and reporting software. We also offer complete SCADA network/communication design, with integration of spread spectrum radio, fiber optic cable, cellular, cable (Internet Service), and telephone based communication.
Building Automation Systems (BAS) allow you to reduce energy costs, and improve comfort. Our familiarity with heating ventilating and air conditioning (HVAC) instrumentation enables us to identify the optimal sensor and control device placement. BAS with power monitoring and peak shaving have proven results in terms of energy savings.
Security Systems
Ensuring security is paramount for any facility with equipment susceptible to damage, vandalism, burglary, or assault. IC&EE provides design and consulting services for Access Management and Video Surveillance Systems. Our designs for Access Management Systems can range from electronic keypads that secure a single door, to large networked systems for multiple buildings with management software to restrict and monitor when and by whom an area has been accessed. We have designed large Video Surveillance Systems of networked cameras at multiple remote locations, networked to a single platform for ease of monitoring, recording, and managing surveillance video.