Instrumentation, Control & Energy Engineering, LLC, was formed in 2008 to provide specialty engineering services to clients in the water and wastewater industry. We have since expanded our service offerings to include engineering for municipal facilities and educational facilities.
Our Project Approach
At IC&EE we recognize our clients have varying needs and expectations.  We strive to meet the schedule and budget constraints of each project. We strive to develop a technical solution that meets the unique requirements of each assignment.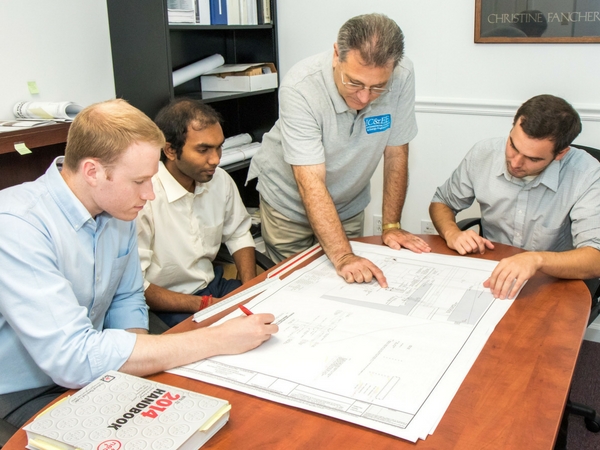 We Have The Tools To Get The Job Done
We use State of the Art tools including AutoCAD for drawing preparation and Computerized modeling tools.  We make use of other computerized tools such as SKM Power Tools, to enable our staff to analyze the performance of various equipment and process parameters. These computerized tools are used by IC&EE staff to assure your project is executed in an accurate and efficient manner. Our computer network is secure providing protection of your project files and data. We use our own data logging instruments to monitor various process and building parameters. These instruments enable us to perform comprehensive energy audits.
IC&EE is a certified small business to provide professional design engineering services through the Pennsylvania Small Business Contracting Program.
IC&EE staff is actively involved in trade organizations including:
AEE, the Association of Energy Engineers
AWWA, the American Water Works Association
EAP, Electrical Association of Philadelphia
ISA, the International Society for Automation, formerly the Instrument Society of America
PMAA, the Pennsylvania Municipal Authorities Association
WEF, The Water Environment Federation
IC&EE is a trade ally of the following:
First Energy (including Met Ed, Penelec, and Penn Power)
PECO Energy
PPL Electric Utilities